Project Specs:
Location: Flushing – Queens, NY
Certified Installer: FSR
Engineer of Record (EOR): Mueser Rutledge Consulting Engineers, PLLC
Helical Pile Specifications:
– 4 MacLean Power Systems (MPS)
Helical Piles
– P35 (3.500" x 0.216" Pipe Shaft) Lead w/ 10", 12", 14" Dia. Helices on a 7' shaft & P35 Extensions
– Average Depth of Helical Piles: 90'
– Minimum Req'd Torque of Helical Piles: 8,850 ft-lbs
Ultimate Load(s):
– 60 kips (Compression)
The New York Mets wanted to memorialize Tom Seaver, the pitcher from their 1969 World Series championship team. To properly honor his legacy, the franchise decided to erect a statue of him in front of Citi Field, the Mets' home stadium. FSR was contracted to install a total of four (4) helical piles to support the new statue which was unveiled during the 2022 baseball season. FSR worked closely with the engineers at Mueser Rutledge, who specified the use of MPS helical piles, on the design of the statue's base. These piles were installed to an average of 90 feet below the surface to bypass organic soil that was shown on borings from 15 to 70 feet below grade. FSR's team installed the 4 piles in only a couple of hours, allowing for the general contractor to quickly move into the next phase of the statue's construction.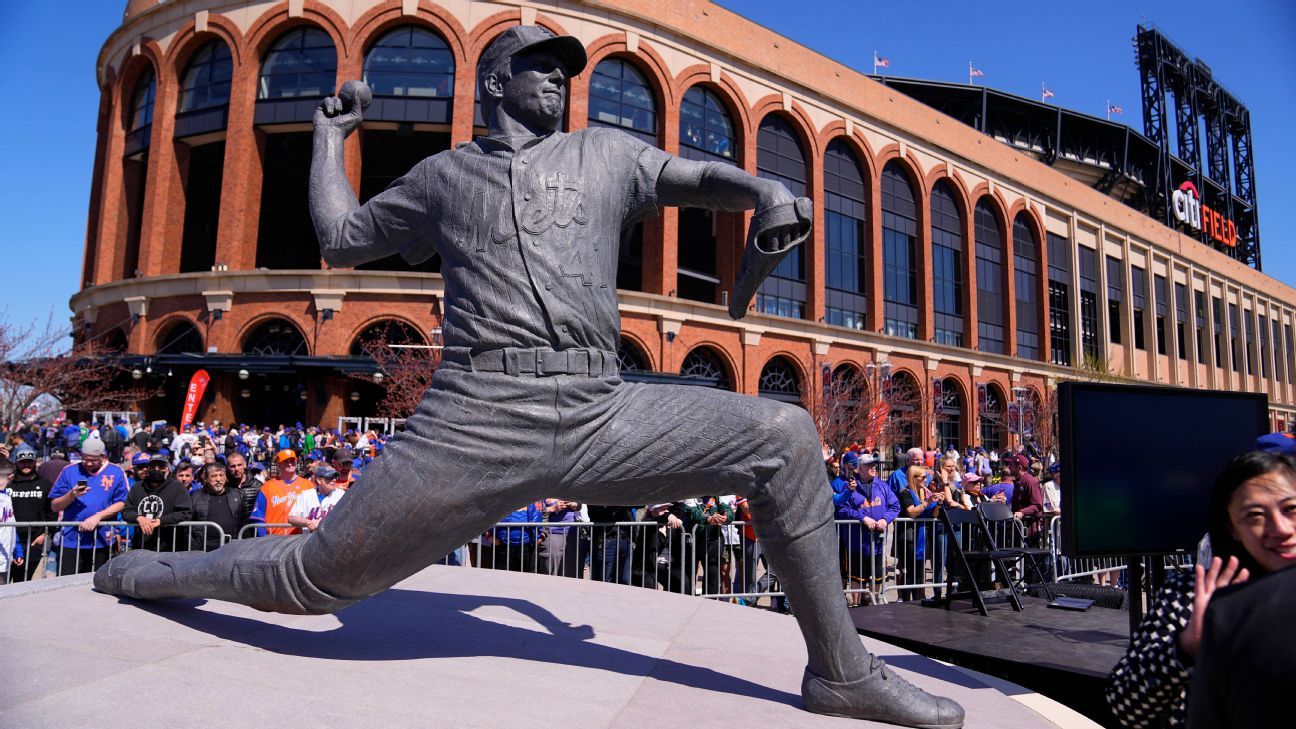 Photo Credit: thehiu.com