Turf Reinforcement
Series II Soil Stabilization Anchor System
No Digging or Excavation.
No Soil Disturbance.
Anchor Load Tested to Capacity Desired.
Fast Installation.
Labor and time saving drive-type DUCKBILL® earth anchors are composed of corrosion resistant aluminum alloy to give the ultimate mechanical strength and extreme durability for a variety of soil stabilization applications. Our anchors offer a wide range of solutions for light to medium applications. Each solution can be customized to meet your specific needs and the installation process involves 3 simple steps: drive, load and set.
Combining the technology of the world's leading drive-type anchor with the world's leading wire and cable fastening company, Foresight Products introduces the SERIES II Soil Stabilization Anchor System. Guaranteed field installed anchor system holding capacity.
Plate with Stop Button: For this assembly the anchor is connected to a stainless steel cable which attaches to a UV protective plastic disc. The anchors, used as a tie down, are terminated with a hand crimping tool after load locking the anchor above the plate.
Wire Vise: The Wire Vise assembly includes aluminum plated with heat treated nickel components which are flush to fit the 1/8 in (3.2mm) stainless steel cable. Once secured to the cable, the Wire Vise only has movement one way and secures the plate to the mat.

MacLean Power Grip: MCP introduces the MPG Soil Stabilization anchor system with guaranteed field installed anchor systems holding capacity.
Rods with Plates: MCP provides assemblies for secure fastening of combination solutions and hard armoring. This solution uses 3/8″ and 1/2″ diameter rods.
---
Theft Deterrent
Secure any object to deter theft and prevent unwanted movement
DUCKBILL® Earth Anchors are used worldwide to secure items that can be easily stolen, moved or blown away. Additionally, the anchor system has one-man installation capabilities without the need for expensive digging equipment. Duckbill anchors are designed with a length of galvanized wire rope long enough to allow for movement for mowing or maintenance.
Tens of millions of dollars per year are reportedly due to theft. DUCKBILL Earth Anchors reduce theft and unwanted movement of objects like:
Tables
Benches
Grills
Trash Cans
Bicycles
Signs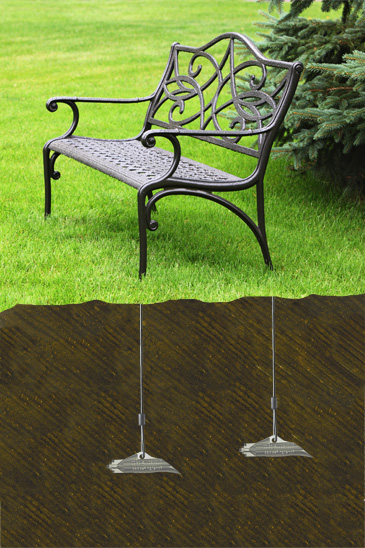 How it Works: This patented labor and time saving device is driven into the  ground (with no holes, no digging and no concrete), providing  a safe and environmentally sensitive installation. An upward  pull on the anchor tendon rotates the device into a perpendicular "anchor lock"  position in undisturbed soil. The result, superb holding capacities.
---
Multi-Purpose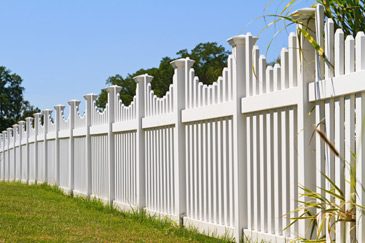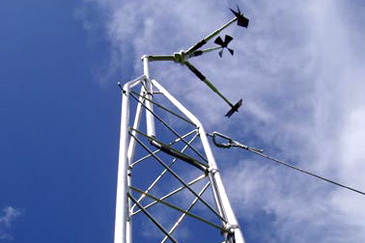 DUCKBILL® Earth Anchors are used worldwide to secure any object that can be stolen, moved or blown down. DUCKBILLS are available in different sizes and capacities for any application.
Some Multi-Purpose applications include:
Fences
Vineyards
Sheds
Mobile homes
Tents
Airplanes
Towers
Signs
Antennas
Scaffolding
Playground equipment
Structures
DUCKBILL earth anchors are manufactured from aluminum alloys to provide strength and durability. For hard or rocky soils, DUCKBILL anchors are available in galvanized ductile iron. For highly corrosive environments, DUCKBILL anchors can be fabricated with stainless steel wire rope, plastic impregnated wire rope or other corrosion-resistant solutions. 
---