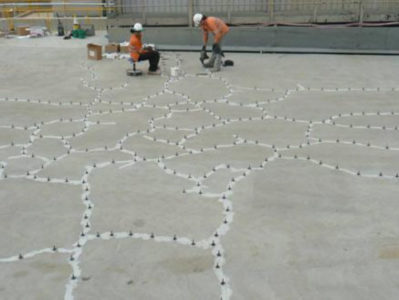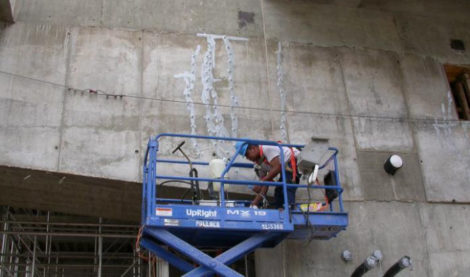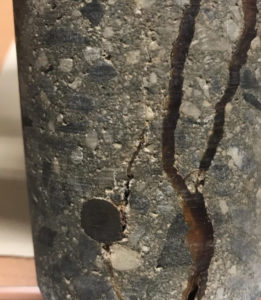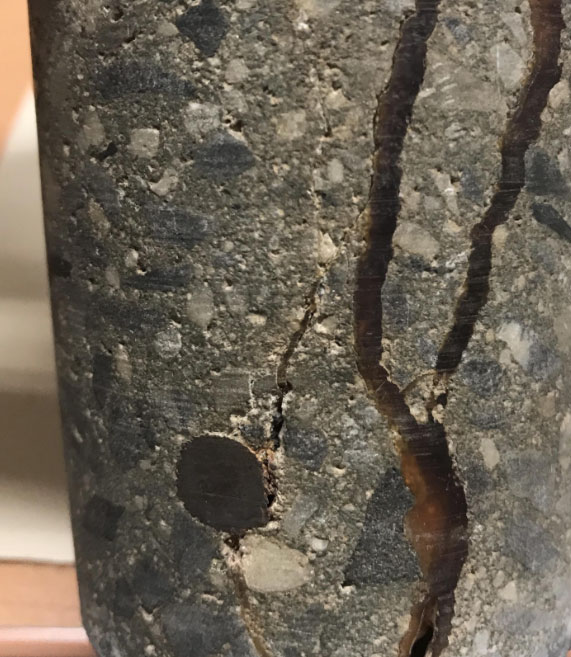 Epoxy injection is a process by which the structural integrity of a cracked concrete member can be restored to its original strength.
Epoxy is pumped into a crack under pressure. The injection is performed to insure that epoxy fully penetrates and fills the crack. Once the epoxy has cured, the concrete is in essence welded back together.
Epoxy has a cured strength many times higher than the concrete itself, restoring injected members to their original strength. Any known cause for the cracking or settlement of the structure should be addressed to mitigate any future movement.
Epoxy Injection is an extremely cost effective alternative to removal and replacement of the cracked concrete and can be executed with minimal disturbance.
Applications
Concrete support columns
Foundation walls
Concrete slabs
Concrete bridges
Machine base plates
Vaults
Culverts
Concrete tanks
Benefits
Cost effective alternative to removal and replacement
Restores structural integrity
Full depth repair
Non invasive
Permanent